Descripción
Lettering in Thanksgiving for Kids. Draw Letters to Thank: A Hand Lettering Practice Workbook With Modern Calligraphy, Quotes, Cute Alphabets and Projects for Children to Learn to Letter

Lettering Book for kids – Thanksgiving gifts for kids – Thanksgiving is for giving thanks
My name is Lois Gago, a teacher by profession and a lover of beautiful letters. I made this book specifically for kids ages 8 and up to learn the fun and creative art of lettering.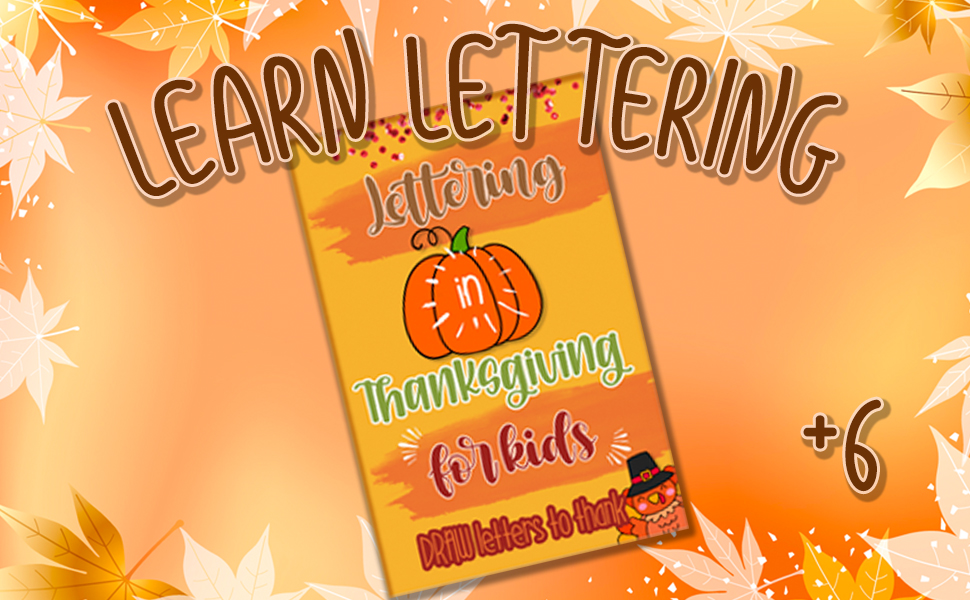 This hand lettering book is based on the Thanksgiving holiday. In it you will find:
✓ You will practice the strokes: you will practice the basic strokes of Lettering.
✓ Alphabets: You will practice Thanksgiving Lettering Alphabets. Uppercase and lowercase letters, numbers and different Thanksgiving, fall alphabets.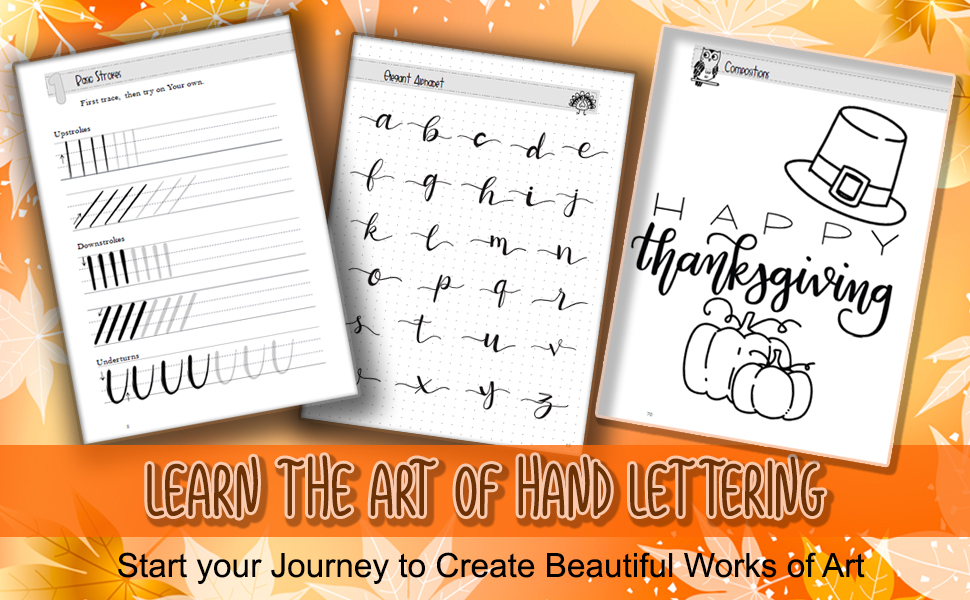 ✓ Thanksgiving letters book: You can learn to decorate your letters with Thanksgiving motifs.
✓ Thanksgiving Doodles: You can be inspired with their fun Thanksgiving Doodles to decorate your pretty letters, invitations, labels, notebooks etc.
✓ Thanksgiving Characters: you will learn to draw very simple typical Thanksgiving characters to decorate your modern calligraphy (turkey, pumpkin…)
✓ Thanksgiving Quotes: these quotes will inspire you while you practice them: In All Things give thanks, Bless Our home….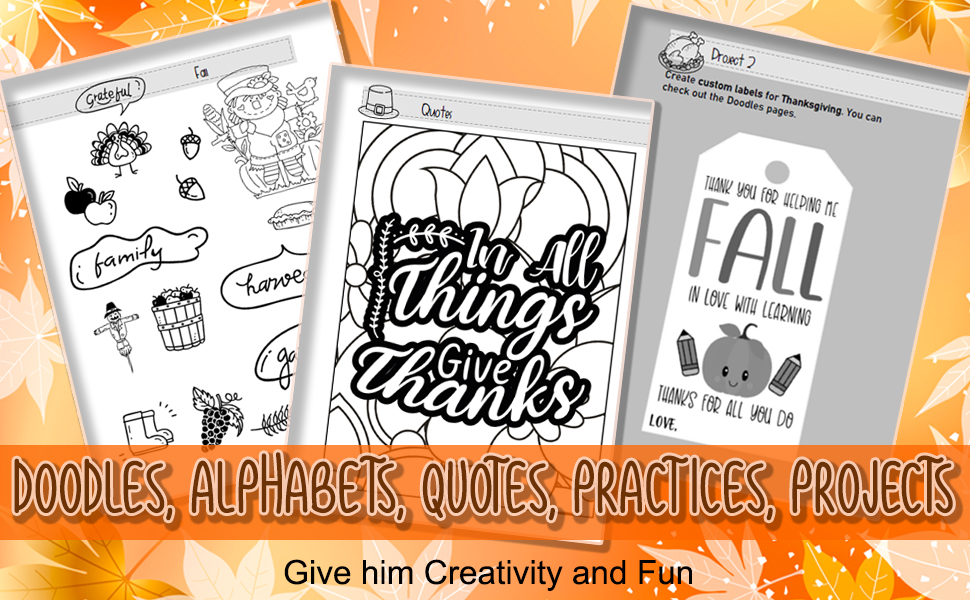 ✓ 3 Thanksgiving Craft for kids or Project Ideas: You will make 3 fun and useful projects for this holiday season
✓ Practice sheets: you can keep learning and practicing your letters with thre different guides.
And lots of creative fun!
Features:
8,5 x 11

120 pages

Premium glitter cover design Focused on children but surely adults will love it too.