Descripción
Lettering in full color: Modern calligraphy & Hand Lettering for Children, Youth & Beginners
Hello friends! My name is
Lois Gago
and I am a
primary school teacher in the first grades.

I love creative writing, creating digital illustrations and most of all teaching.
You have in your hands the book you longed for so much. Now
«Lettering in full color»
. Enjoy hand lettering and modern calligraphy with this fantastic 150-page book full of ideas, alphabets, projects… in full color so you can enjoy your hobby twice as much.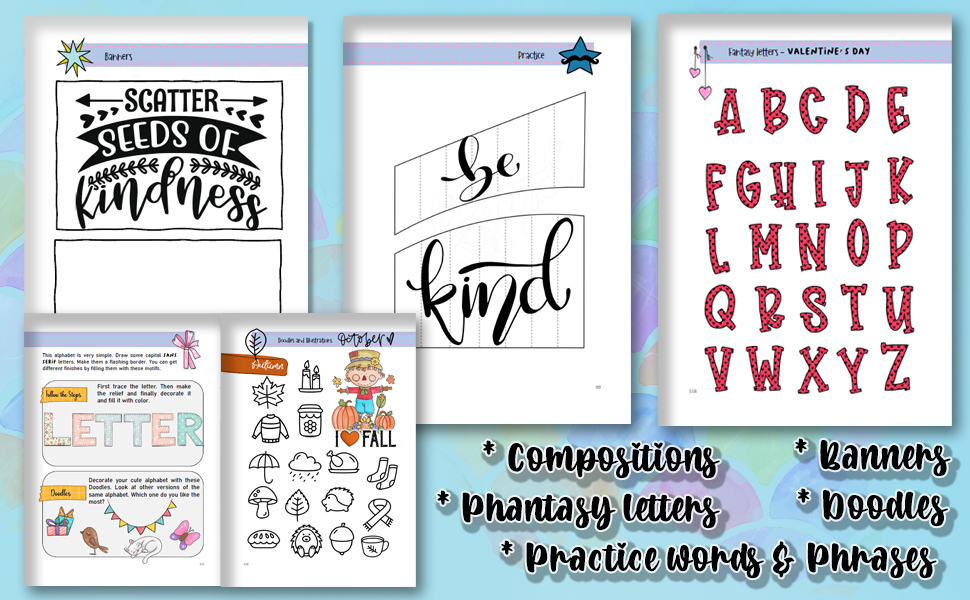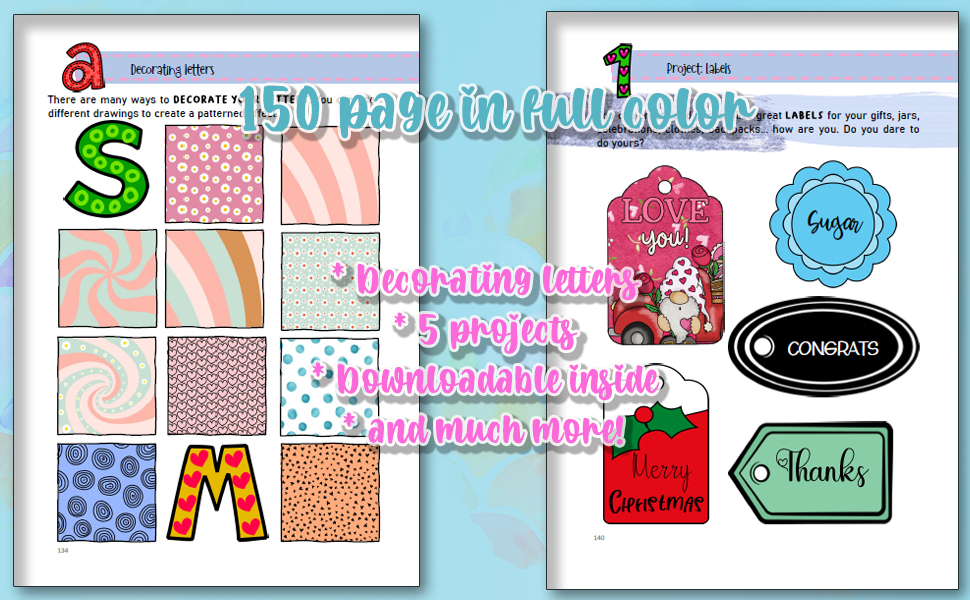 This book is designed for boys and girls, young people or beginners who start from scratch or with basic notions who want to expand their knowledge.
With this book you will save yourself months of study and research in the world of creative Lettering and you will avoid making the typical beginner mistakes.
I teach you in a clear and precise way all the basic principles that you have to know about the world of beautiful letters and I propose you practical exercises step by step so that you learn in a very fun way.
This book includes 150 full color pages with:
Lettering theory

Materials

Basic Strokes

Different styles of alphabets with sheets to practice word practice how to make banners

Decorate your diary, streamers, washi tapes, decorative crowns…

Lettering compositions filler words fancy letters

Doodles and thematic illustrations

5 lettering projects

etc.
Main features:
Format 8'5 x 11 (approximately A4)

Soft cover and color cover

inside one color

150 pages
With this new book by Lois Gago, you'll learn how to hand-letter like an expert. You will ensure months of study and preparation in the world of beautiful letters. If you give it to your son or daughter during their holidays, they will be entertained and you will keep them away from technology. Do not hesitate, give creativity, give hope.