Descripción
Lettering in Christmas for kids. Practice Book Christmas.: Hand Lettering practice book and Lettering Calligraphy. Gift idea For Kids.
LETTERING WORKBOOK AND CHRISTMAS LETTERING – GIFT IDEA FOR GIRLS, BOYS AND BEGINNERS
Christmas, the best time to practice your Lettering!
This lettering notebook practice for girls and boys is designed for all those who love modern calligraphy and hand lettering. Calligraphy for kids doesn't have to be boring. Learn Lettering from home and easily thanks to this Christmas activity notebook. In it you will find exercises to improve your Lettering or for your child to learn this wonderful art. A fun step-by-step guide and lettering workbook practice for kids.
Why will you like this book?
You will practice the strokes:
you will practice the basic strokes of Lettering.
Alphabets:
You will practice Christmas Lettering Alphabets. Uppercase and lowercase letters, numbers and different Christmas alphabets.
Christmas letters book:
You can learn to decorate your letters with Christmas motifs.
Christmas Doodles:
You can be inspired with their fun Christmas Doodles to decorate your pretty letters, notebooks, notebooks etc.
Christmas Characters:
you will learn to draw very simple typical Christmas characters to decorate your modern calligraphy.
Christmas Quotes:
these quotes will inspire you while you practice them: Merry Christmas, Jingle all the way etc.
4 Christmas Craft for kids or Project Ideas:
You will make 4 fun and useful projects for this holiday season
Practice sheets:
you can keep learning and practicing your letters with our guides.
And lots of creative fun!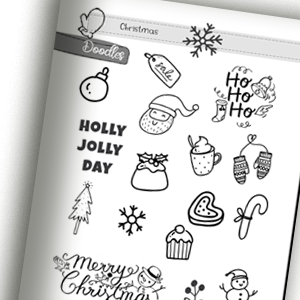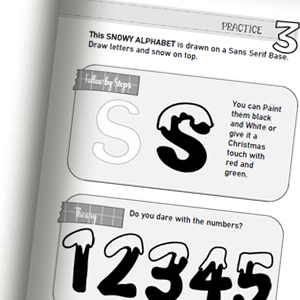 Features:
8.5 x 11 inches

117 pages

Premium glitter cover design Focused on children but surely adults will love it too.